Cottagewood Garden Club
For more information about The Cottagewood Garden Club and its history, please see our "About Us" page.
Our Mission: The Cottagewood Garden Club is a service organization for women who promote and share the beauty of nature through educational opportunities and gardening for Deephaven City Gardens.
Upcoming Events for Members:
March 8, 2018
"Grow a Green Thumb and Plant Exchange" 
Presented by U of M Master Gardener. Topic covers best growing practices for exceptional houseplants. Bring plant cuttings to share!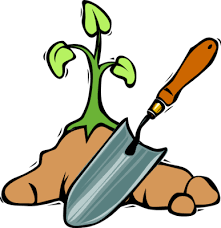 Tuesday, April 17, 2018
TABLE TOPICS: Native Plant Gardening 101
Wood Lake Nature Center
6710 Lake Shore Dr S, Richfield MN 55423
Offered by Wild Ones Twin Cities: Native Plants, Natural Landscapes
New to native plant gardening? Would you like to learn more about how to garden with native plants? Please join us for our 7th Annual Table Topics! Local experts will lead discussions focused on the 'BIG BASICS'… How to plan, design, and select plants for a garden on your site • with Dan Peterson, Landscape Designer at HabAdapt What you need to know about soil preparation and installation of plants and shrubs • with Craig Stark, Landscape Designer at Ecoscapes Sustainable Landscaping How to care for and maintain a native garden through the seasons • with Vicki Bonk and Marilyn Jones, Lead Gardeneers at Nokomis Naturescape This event is free and open to the public. Please click here for more info. 6:45 pm-7:00 pm | Social 7:00 pm-8:45 pm | Program
Check out these additional learning opportunities offered through Wild Ones Twin Cities
Minnetonka Diamond Club's Annual
Mulch Madness
Order now through April 20, 2018
Free delivery to your driveway on Saturday, April 28, 2018.
The proceeds from the Mulch Madness sale support the football, baseball and softball sports facilities located at MHS.  All sorts of students and community members use these facilities, from school and intramural teams to clubs and student activities.
Click here to order mulch!
For more information, go to www.minnetonkadiamondclub.org/events
Saturday, May 19, 2018
Planting Day, 8:15 am at Village Hall
8:15-9:00 Refreshments and photo at Village Hall Gazebo
9:00-12:00 Plant our gardens with our garden teams
ALL HANDS ON DECK
This is the day we all anxiously await....Planting Day and the kick off of our season of growth. This is when we plant our gardens, our hopes and good cheer. Every spring planting day is an important commitment our members make to beautify the community we all love. For sure, you don't want to miss the opportunity to bond over flowers and dirt. Members, please click here for more information.